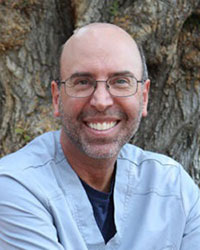 Dr. Ken Glass
Doctor of Dental Surgery
"I have been blessed with a career that spans 28 years. My greatest joy and passion has come from the honor to provide the greatest gift anyone can share with another; besides love, it is the gift of health." – Dr. Ken Glass
Everyone is different, with individual journeys. I relate to this directly and treat each of my patients with care, compassion and understanding, mixed with a large dose of humor.
I would like to introduce myself; my name is Ken Glass. I received my dental degree from Northwestern University Dental School in 1990. I come from a family of dental health care providers. My father is a retired dentist of 40-plus years, and my two younger sisters are both dental hygienists. I guess you could say that dentistry is in my blood.
I was in private practice for 15 years in Los Gatos, California, located in the heart of Silicon Valley. During this time, I worked closely with chiropractic and osteopathic mentors to integrate structural alignment into the field of dentistry. This set me on my path towards my passion of comprehensive reconstructive dental care.
My personal journey toward optimal health has been challenging at times. The silver lining is that I have become more empathetic and a better health care provider as a result. I understand the feelings and challenges of my patients and relate to their concerns, phobias, anxieties and fears.
Together, through listening, discussions and education, I partner with my patients to achieve the highest level of individual wellness goals.
As a result of a childhood trauma, I never had a healthy working relationship with a dentist before meeting Dr. Glass. By the time I reached my 50's, my plan was to lose all of my teeth and forget about having teeth anymore. Thanks to Dr. Glass, I can now, for the first time in my life, enjoy dental health. This realization was so dramatic that it left me weeping with joy and relief at the breakfast table recently. Thank you, Dr. Glass – C.A.
Dr. Glass offers the perfect combination of expert dentistry, stellar integrity, deep caring for his patients, and a joyful, upbeat personality. He doesn't just work on teeth– he treats the whole person with compassion and inquires deeply into how best to be of service. I'm enormously grateful to have found him and be in his very capable and conscientious care. – K.F.
Dr. Glass is well known by his patients for strong communication skills, enthusiasm, and sense of humor with a compassionate approach while, consistently achieving excellent dental results. – Dr. S. Ikemiya
At this stage in my career, I am confident in my capabilities and technique. I strive to create simplicity and longevity in all treatment plans. This allows for maximum maintainability for the patient and less visits to the dentist. My greatest professional rewards come from happy and healthy patients.
I look forward to meeting the dental health goals of you and your family.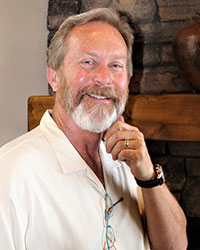 Dr. Jeff Stein
Doctor of Dental Surgery
Dr. Stein was born in Maquoketa, Iowa, and grew up in Hartland, Michigan. He is married to his wife, Joyce, and they have five adult children and four grandchildren.
His undergraduate work was at the University of Michigan in cellular and molecular biology. He graduated Omicron Kappa Upsilon from the University of Michigan School of Dentistry and immediately went into private practice in his hometown. He enjoys the relationships he has built with his patients, considering them as friends and family. In fact, he still sees many of them socially.
He has spent his entire career providing comprehensive, on-site care to his patients, performing advanced services such as root canals, dental implants, removable and fixed dentures, and Invisalign® treatment.
After nine years of practice in Michigan, the Stein family moved to Southern California, with Dr. Stein practicing in Oxnard for the next 25 years and Joyce running the office. In 2009, Joyce contracted a rare lung infection that caused her health to deteriorate and led to a double-lung transplant in 2019. She has recovered remarkably, and as a result, they decided to retire, picking Prescott for its clean air and friendly residents.
Dr. Stein has joined our practice part-time to help supplement the services that we can provide. If he is not in the office, you may see him on the golf course, out in his side-by-side, at the Courthouse Square admiring all cars going by or traveling the country in his motorhome.
Meet Our Team
The team at PineView Family Dental is here to help our dentists meet your dental needs, but they are also here to make sure that your visit is as convenient, comfortable and even as pleasant as possible. Our team is made up of seasoned and experience dental professionals that are caring, compassionate, kind and empathetic. They will take all the time you need to ensure your comfort, help you understand your treatment options and make sure that you feel good about moving forward. You can meet our team members below, and you can meet them in person when you call 928-445-9233 for your dental appointment in Prescott, Arizona.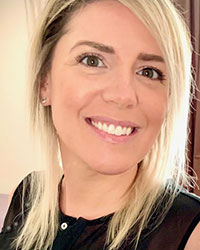 Andrea has been working in the dental field since 2001. She is well-versed in all aspects of dentistry and orthodontics. She will happily take any questions you have pertaining to your dental treatment and how to make it affordable. She says, "I love meeting new people and establishing trusting relationships. I am so grateful to have joined the PineView Family Dental team in 2015. Working with a team that is devoted to providing superior patient care and education has always been important to me, and to work with a unit where each one of us is committed to going above and beyond for our patients is a dream come true." Andrea has always been dedicated to helping patients overcome their dental fears and seeing the confidence a new smile or proper care of an existing smile can deliver. Outside of work, she enjoys the great outdoors, volunteering, traveling, music and her ridiculously amazing dog, Story.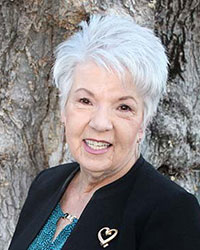 Jacquline "Jacci"
Front Desk
Jacci has been living and loving Prescott for over six years. "I absolutely love our town. I grew up in a small town in Ohio but lived most of my adult life in large cities. I am so happy to be back in a small town but am seeing it grows fast." she says. She has been in dentistry since 1991, noting, "It has been a great career. I am so pleased to have been invited to join the great team here at PineView Family Dental and looking forward to meeting all of you!"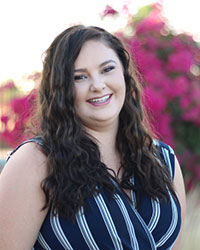 Jessica
Treatment Coordinator
Hi everyone, my name is Jessica, and I have lived in the Prescott area since 2004. I became a part of the amazing PineView Family Dental team in 2016 and have loved every second of it. You can find me in many positions across the office, from the reception area to assisting doctors and hygienists. I love being able to work with patients, whether it be with insurance questions or clinical questions. In my free time, I enjoy spending time outside with my horses, as well as going hiking, kayaking and camping with my fur baby, Mötley.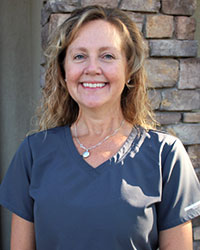 Hello again, Prescott! My career started in 1999, when I completed my certification to be a dental assistant. I then went on to get my dental hygiene degree in 2004. My goal is to educate my patients while providing gentle and thorough care. My two children are grown now and have children of their own — my greatest treasures. Outside of work, I enjoy kayaking, hiking and camping.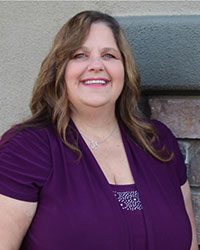 Julianna graduated from Oxnard College in 2004. She moved to Prescott in 2005 with her two kids and loves dental hygiene and educating her patients. Julianna enjoys every aspect of dental hygiene and is a master at explaining standard of care, giving her patients the tools to achieve superior oral health and being one of the best team players we have ever known. When she is not hard at work in the office, she is showing her horses and keeping busy at her homestead.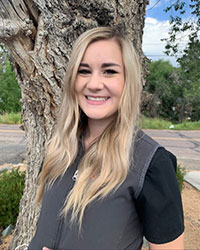 My name is Emma, and I am a full-time dental assistant and a part-time vet tech. I enjoy working in the dental field and love being able to help change someone's smile. I have also somehow managed to find a way to be involved with veterinary medicine by working as a large animal vet tech when I am not helping out our wonderful dental team. I am a fifth-generation native to Prescott and enjoy reading, attending church functions, riding horses, hunting and spending time with family. I would like to say, "I'm Nacho your average dental assistant."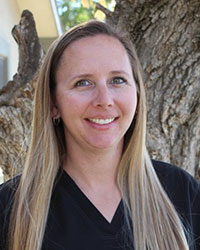 Jamie enjoys camping, boating, 4-wheeling, horseback riding and traveling. She is married to her wonderful husband, Chris. They have two kids, a boy and a girl (Cameron and Brianna). Jamie is originally from Nebraska, and she moved to Arizona in '97. She is crossed-trained for both the front and back offices. She went to Carrington College in 2003 for dental assisting. Jamie says, "I love seeing a smile on patients' faces and gaining their confidence."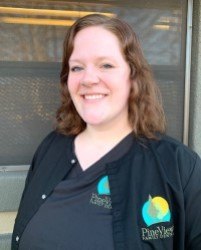 Hey there! My name is Rachel, and I have been a dental assistant since 2018. I have worked in prosthodontic, pediatric and general dental offices. I have absolutely enjoyed general dentistry the most because I get to work with patients who need a variety of treatments, which keeps me on my toes! I am originally from North Dakota and have been living in Arizona for seven years. I am married with a 4-year-old child and a dog, Ridley. I look forward to working with and meeting all the wonderful patients at PineView Family Dental.